✅🚗 Roatan Car Rentals with Macro'S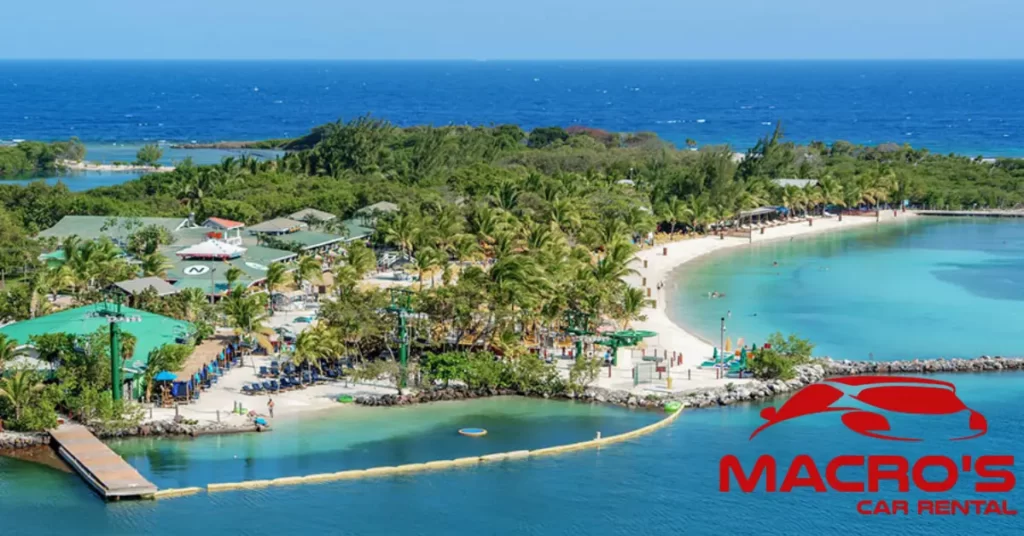 Cheap and safe car rentals in Roatan
Do you need a cheap and all inclusive car rental service in Roatán to enjoy a unique and hassle free tour?
We offer you the most efficient car brands in the market, with almost new vehicles, so that your car rental experience with us will be unforgettable and you will live a unique vacation in this little piece of paradise on earth.
So get to know our offers, the advantages we offer you, the cars we have for you and how our car rental service in Roatan, Honduras works.
The best car rental deals in Roatán
We have the best deals and prices for personal and family car rentals in and around the islands of Roatan to save you money on your stay in the region. We have economy and compact cars from brands such as Hyundai or Nissan, mid-size KIA vehicles for your entire family, full size pickup trucks and even luxury SUVs for you.
Everything for you to live a VIP resort and enjoy the wonders that Honduras has for you in your summer vacations.
Advantages of car rental in Roatan
Contract with no hidden costs.
Discounts on certain vehicle brands.
No commissions for the use of your credit card.
Customer service when you need it.
Nearly new vehicles, less than 3 months old.
Immediate availability of the car without excessive paperwork.
Servicio de alquiler de coches de máxima calidad garantizado.
You will not have to assume maintenance costs of the rental car.
You will have the most responsible and transparent rental company in Roatan.
You have a wide variety of car models, including the most efficient and modern of the year to choose from.
What types of cars can I rent?
You will have at your disposal Toyota, Honda, Nissan, Isuzu, Mitsubishi, Ford, BMW, Chevrolet, Hyundai and Audi, among others.
And all this under a varied and personalized service to your needs that facilitates the selection of your car rental in Roatan and saving money on the service: mini, compact, medium and large cars.
Why rent a car in Roatan from this car rental company?
We have many reasons to convince you that renting a car in Roatan from our company is the right choice for you. For example, we include everything in the service, such as ISV and insurance, so you don't have to worry about anything.
In addition, we handle very good car rental deals because our fleet of cars is imported and because we have demanding maintenance and car care processes to reduce costs and offer you low prices.
On the other hand, you will be able to get the car in a very short time, without exhaustive paperwork that will take away your time on the beach in Roatan, Honduras, so you and your family can enjoy it to the fullest.
And if that wasn't enough, we have hundreds of customers who can attest that you will be in very good hands because our rental offices are staffed with friendly, empathetic and respectful people who will provide personalized and economical solutions for you.
Services included in the car rental package
One of the things that makes us an excellent choice for car rental in Roatan is that we do not handle hidden costs that later create confusion or inconvenience with our valued customers.
So, you can be confident that you will enjoy the following services in your rental contract:
Comprehensive insurance
Your safety is important to us. That is why we provide you with a comprehensive insurance that will cover any accidents that may occur while you are driving the car.
ISV
Forget about having to pay taxes because we take care of covering the tax expenses that are generated before, during and after the car rental in Roatan.
How does the car rental service in Roatan work?
Remember that the cheap car rental in our company does not make you the owner of the vehicle, but you are a renter who uses the car until the end of the contract.
Of course, the fuel you use during the car rental service will be at your expense.
And, to rent a car in Roatan you only have to follow these steps:
Step 1: you tell us your specific needs and budget and we will recommend you the ideal car.
Step 2: you provide us with the necessary requirements for the rental service.
Step 3: we review them right then and there and approve the car rental service in Roatan.
Step 4: you sign the contract and enjoy the car during your stay in the island.
Request now the car rental service in Roatán, Honduras
Now that you know our car rental offers in Roatan, the benefits you will enjoy and how easy it is to hire our services, it's time for you to make the decision to enjoy your cruise to Roatan with a new car at a great price.
Tell us how we can help you and we will take care of providing you with personalized solutions with a rental car perfect for your needs.
Tips for cheap car rental in Honduras
Now we will give you the best tips for car rental Roatan, so you can choose the best value for your money:
Public transportation in Honduras is not that efficient, so a car rental service in Roatan is a must.
Rent an off-road car if you plan to go to the beach in Roatan, Honduras.
If you have children, ask for approved seats for them because it is mandatory.
Always consider your budget and your needs.
Make sure the car rental company offers you a signed contract.
Always ask about the services included in the car rental package.
Frequently asked questions about car rental services in Roatán
What is the minimum age to rent a car in Roatan?
You must be at least 18 years old to rent a car in Roatan.
What are the requirements for car rental in Roatan?
To be 18 years old or older.
Present ID or passport.
Sign the rental contract.
To have a driver's license.
Credit card.
For how long can I rent a car in Roldan, Honduras?
You can request the car rental service in Roatan for a week, a month, three months… whatever you need.